About: The Hookway Partnership is a Bristol based practice of Chartered Surveyors. They have been established over 50 years and are experienced in all aspects of surveying. In this time they have developed a comprehensive consultancy service.
Their aim is to provide a close working relationship with clients and design colleagues to maximise cost effective building management. The success of this approach resulted in The Hookway Partnership being part of the Trust Partnering Team that won the South West Built Environment Integration and Collaborative Working Award 2008.
Needs: TRS Construction Solutions were tasked with refurbishing 3 bathroom areas turning one into a DDA compliant toilet and shower room. The construction period was condensed to accommodate the school holiday period with the deadline to coincide with the children's return in the autumn. Detailed programme and sequences of work were produced in conjunction with our supply chain thus determining a successful project delivery.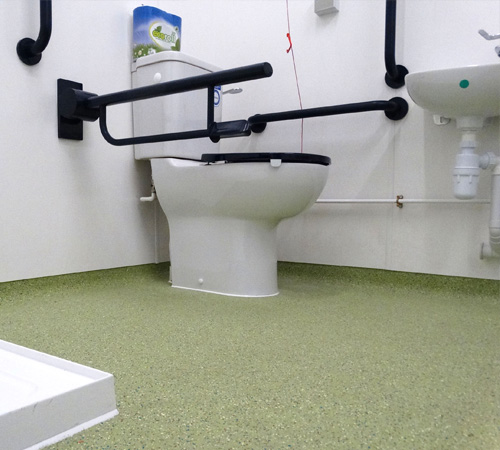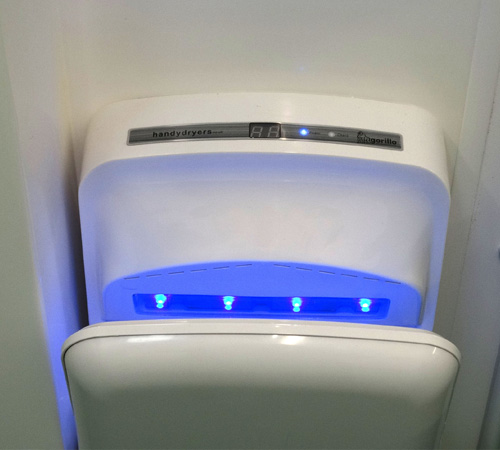 ---
Client: The Hookway Partnership
---
The TRS Service:
TRS Construction Solutions refurbished three toilet areas, of which one was fully converted into a DDA compliant shower room with hoisting facilities and toilet for disabled pupils, one for reception pupils and one for key stage 2. The works included:
Sundry building works and strip out
Replacement of WC's, urinals, sinks and taps
Installation of new cubicles and vanity units
Modifications and upgrade to plumbing and electrical installations
Installation of water fountains
New vinyl flooring and Altro Whiterock wall panelling
Full redecoration throughout
Installation of new shower trolley and disabled person hoist.
Download a pdf of this case study here
---
Why TRS?
TRS were in a unique position with considerable experience delivering toilet refurbishments. Using our experiences and our long standing relationships with our supply chain we were able find swift solutions to unforeseen site issues
Working closely with school staff ensured a truly collaborative working environment
Excellent site management and working relationships with suppliers added to the total customer satisfaction experience.